We're noticing a big trend.
The trucking industry is fully embracing the digital age. The days of your office filled with countless stacks of paper for invoices, contracts, and reports are fading away. At least we hope that's the case for your office.
More and more fleets are switching to comprehensive trucking dispatch software to help reduce costs, optimize operations, and boost productivity, making digital trucking software a smart choice for any size fleet. The good news for them is there are a lot of products to choose from, but which ones are worth investing in for your business?
We've put together a list of owner-operator trucking software built to help your fleet with accounting, routing/GPS, and dispatch so you feel confident in choosing one that offers the most value.
Tailwind Transportation Software
Pros
Similar to ProTransport, Tailwind Transportation Software helps both small and medium-sized carriers and freights brokers with a variety of features. One of the big differences is that it's a pay-as-you-go software system with no upfront fees or long-term contracts.
It offers three software tiers to help fleets of all sizes and is great for quotes and proof of delivery orders to help improve cash-flow. It too integrates with QuickBooks to help better manage all your accounting needs. It's one of the best software for data reporting and keeping all your important customer data in one place. Plus, it integrates with IFTA reporting for automatic updates and records on tax rates.
Cons
Users have complained that hardware runs slower than other programs, defeating the purpose of switching over to a tech-based dispatch program.
Axon Trucking Software
Pros
Axon has been in the trucking software game since 1982. They are a reliable option for digital solutions and integrates all your trucking management and accounting applications. All your accounting records are updated instantly and all your transactions are performed in real-time and recorded. Plus, their IFTA Fuel Tax platform automatically updates tax rates per jurisdiction each quarter and conveniently imports fuel mileage and purchases from other modules.
Plus, it's one of the more popular choices because it integrates with many routing and mapping software. For carriers of any size, this is solid software that won't steer you wrong.
Cons
Like, ProTransport, Axon's software is easily one of the more expensive programs for small- and medium-sized businesses.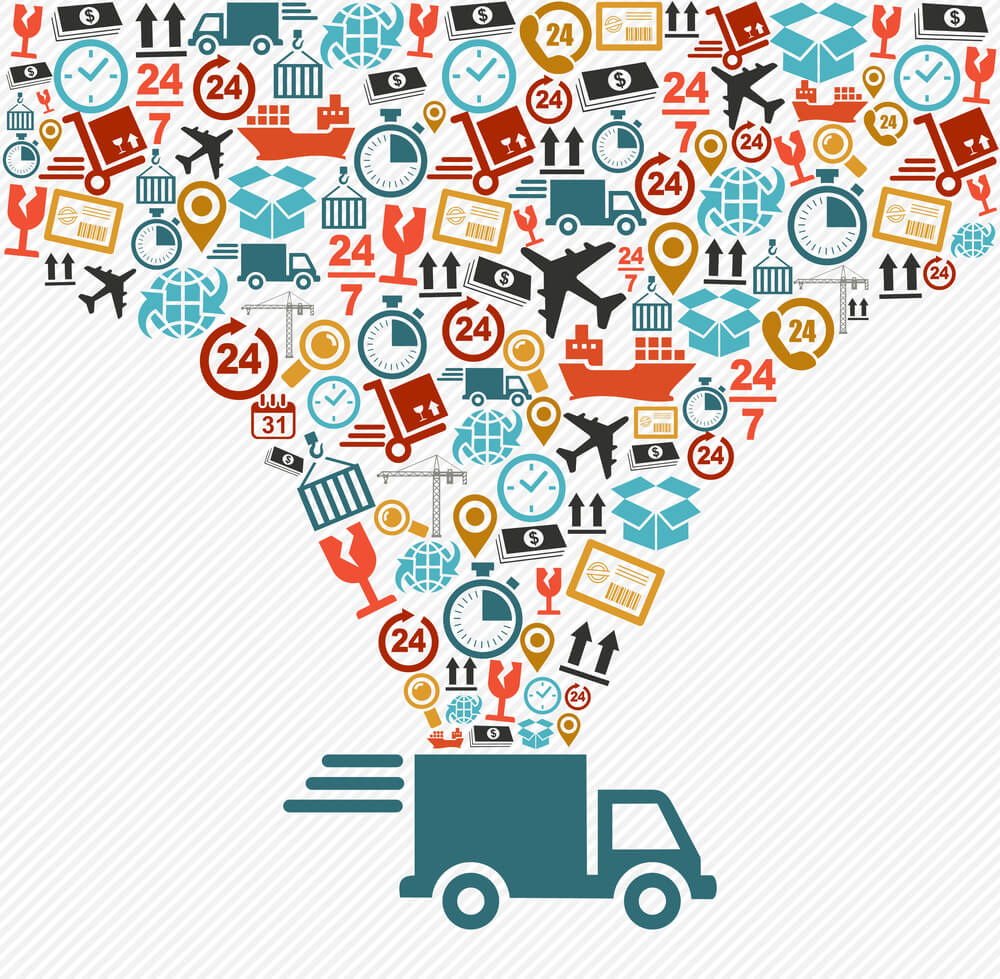 Trucking Accounting Software Options
Choosing the right trucking dispatch software can feel like an overwhelming task with all the options available. And one of the most important factors when selecting one for your fleet is how it's going to help optimize daily operations, especially accounting.
If your books aren't in order, how do you know if you're staying on budget with operation costs, payroll, and actually turning a profit?
Having a grasp on your numbers is key and here are some of the more popular and reliable software's that deliver accounting services for your medium- and small-sized fleet.
ProTransport
Pros
This dispatch software does a little bit of everything with features from GPS tracking to safety compliance, but it's accounting management is a popular choice to help you get paid faster and track all your finances.
You can easily integrate with third-party services like Quickbooks and IFTA reporting to help your business collect fuel tax rate from each jurisdiction. Plus, you can use the accounting module for billing and profit/loss, accounts receivable and payable, export data to a variety of file formats – all with a couple of clicks.
ProTransport has been around for over 10 years and is geared more towards LTL carriers and freight brokers.
Cons
Does not have 24/7 Support and does not provide pricing on their website. Rumor is, it's expensive, out of the reach of most small- and medium-sized fleets.

Truck Routing Software - Is it worth it?
If you can't deliver freight on time and to the right place, you may need to start another business. Having a reliable truck routing software is a must-have for any-sized fleet and there are a lot of great options that are worth investing in. Here are our favorites.
HaulHound Pro
HaulHound makes fleet management easy and convenient for small fleet carriers and brokers. Offering an innovative and easy-to-use platform with built-in truck route GPS and fleet telematics software, so you and your dispatch team:
Request and receive accurate driver location
Track the status of each load
Easily integrate with Google Maps
Enter check calls and notes about every load
Communicate with drivers in real-time
Create detail-rich reports to customize routes and get drivers safely to their destination.
HaulHound Pro is also one of the best values for truck routing software as it starts at $75/month for fleet owner-operators.
Trusted Fleet Management Software for Larger (100+ Truck) Fleets
Samsara
Pros
Samsara is a fleet management software to help manage the routes for all your trucks. It offers real-time GPS tracking to see all your vehicles and ensure they get to their destination on time. You can complete rich reports to help plan better routes, dispatch drivers at the last minute, and keep your customers up-to-date with freight ETA.
Other features include integrated dash cams, driver safety scores, and automatic speed alerts.
Cons
Some users have complained about the poor navigation and user interface, but for the most part, it gets the job done.
Tailwind Transportation Software
Pros
We're putting Tailwind here again because it offers a great truck routing software at an affordable price.
One of the more popular features is the convenient "Dispatch View" to get live tracking updates of your trucks and loads. You can see when loads have arrived and departed, communicate with drivers in real-time, and let customers know when their freight will arrive.
Cons
Same comment as before – Users have complained that hardware runs slower than other programs but overall not many issues.
Free Trucking Dispatch Software: An Alternative
So far we've mentioned trucking accounting and dispatch software that you pay for, but let's take the time to talk about a FREE trucking dispatch software for owner-operators.
If you're not sure which software may be the best fit for you, HaulHound Basic is a free option that can help you get used to using a digital solution for operations and freight-management.
The HaulHound Basic is an all-in-one dispatch solution for small fleets who want help with:
Search for available trucks from hundreds of vetted and reliable carriers
Post and find the right trucking equipment to move your freight
Instantly pairs shippers with carriers based on destination, price, and availability
Post and find available backhaul loads that fit your needs.
Fill your empty trucks to avoid lost revenue and miles.
Get all the load details you need before you choose to haul it.
Choosing Trucking Office Software In 2019
In 2019, expect a majority of fleet owner-operators to transition to a digital platform. Until recent years, many carriers and brokers relied on multiple products and services for dispatch, accounting, and fleet operation needs. Now, with a variety of fleet management software's to choose from, you can run your business efficiently all in one place. Plus, what fleet wouldn't want an easier way to help reduce costs, keep trucks loaded, and increase revenue and productivity?
A digital trucking dispatch software is your answer in 2019 and moving forward.