There are many things a truck driver needs on the road with them to ensure a safe and on-time delivery, and none may be more important than a truck GPS.
Imagine being hours away from delivery and your old GPS device didn't pick up an upcoming hazard or you came across a weigh station that says it was open but it was closed.
Scenarios like this happen far too often, especially with new drivers who aren't too familiar with the routes – but luckily there's a lot of easy-to-use apps and tools to help you be an alert and safe driver on the road.
For small fleets of at least 10 trucks, having a reliable truck GPS or navigation app is a no-brainer. Gone are the days of paper maps and clunky GPS devices – today there are multiple truck navigation apps that offer accurate up-to-date routes, measure driver performance, see open weigh stations, and more.
Let's take a closer look at the top truck navigation apps that can help make delivering your load easier and faster – and save you time and money.
Top Truck Navigation Apps
Getting from point A to B has never been easier for small fleets and their driver's thanks to smartphone apps that have all the navigation features they need – and some you didn't even know you needed.
We've searched through the app store, talked to your fellow drivers and truck dispatchers to see what apps they use regularly and help them on the road – here are our three favorite truck navigation apps.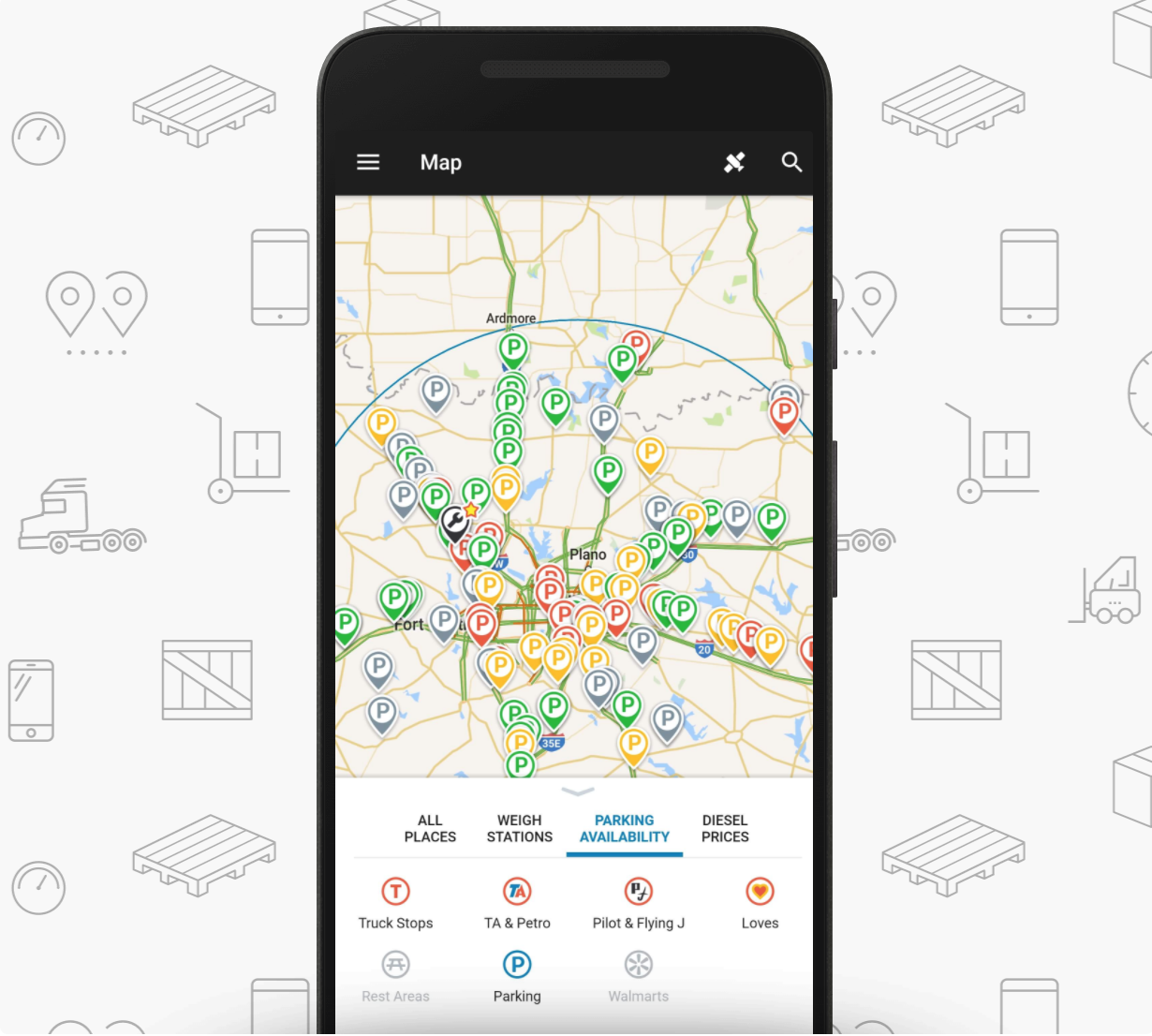 Trucker Path App
With nearly 1 million users, the Trucker Path App is one of the most popular apps on the market – and for good reason. From seeing up-to-date road closures, truck stops, fuel prices and weigh stations; this app offers a lot of navigation needs.
Pros
Real-time GPS of drivers' favorite locations – Including truck stops, weigh stations, rest areas, CAT scales, hotels, truck washes, repair shops, and more
Customized trip planner – Designed by truck drivers to help you plan ahead and ensure the best route possible
Customized searches – Filter through the locations that only matter to you while on the road
See real-time truck parking availability
100% Free to use!
Cons
Drivers have recently complained that it doesn't accurately say how many miles you are away from the desired location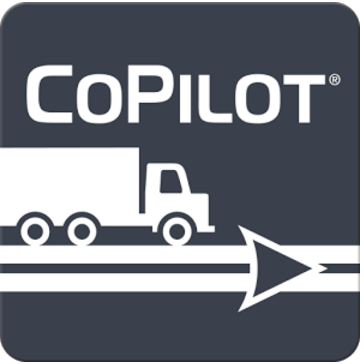 CoPilot Truck GPS App
The CoPilot Truck app is a favorite for many drivers and fleets due to its highly accurate and truck-safety route navigation features.
Pros
Smart route planning to help avoid restricted roads, low bridges, hazards, etc.
Offline maps and navigation
Customize your route for your vehicle, load, and amount of stops
Real-time traffic info helps you avoid potential delays, get a precise ETA and deliver on time
Easily search for up-to-date truck services and locations
Detailed voice-guided directions with text-to-speech technology to pronounce full street names
2D and 3D maps
Cons
There is only a free trial period – after trial, there is a fee to use
You can only search up to 25 miles ahead for specific services and locations
Sygic Truck GPS Navigation
The Sygic GPS is the most downloaded offline GPS navigation app for professional drivers. It offers a variety of safety features and tools that are perfect for both the experienced and new driver.
Pros
Custom routing according to vehicle size and type
Offline maps with POI search – perfect for mobile dead spots
Speed limits and speed camera warnings
View nearby and open fuel stops, rest areas, hotels, weigh and service stations, restaurants, and more
Easy integration with your fleet management system
Detailed 3D map display
Cons
There is a lifetime subscription fee to use all the time
There are frequent notifications to buy add-on features
Budget GPS Options
For those who are looking for more budget-friendly options, there is always the option to buy used units on sites like eBay or ones from your local electronic or superstore. We also recommend looking into independent dispatch services if you enjoy having a physical person to talk to.
So, if you're looking to save a few bucks to help you get to where you need to be, we recommend buying a Best Buy or Walmart GPS. They offer both new and refurbished devices from trusted brands like Garmin, TomTom, and Rand McNally.
The Pros of buying used or refurbished are you get a quality GPS at a discounted price. They offer great features such as real-time traffic, search options for important and open locations, and much more.
The Cons are that you may not get all the features you need such as offline navigation, up-to-date road closures, or optimized routes based on your trucks weight, size, and type.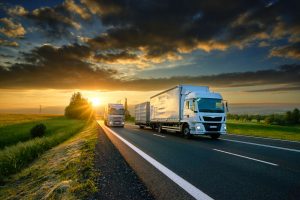 Trucking Dispatch Teams & GPS Integration
Close out the piece summing up the above and spending a few sentences discussing how the choice of GPS unit affects dispatch teams.
Today's drivers and dispatchers benefit greatly from advanced navigation and fleet management technology. Whether you're in the U.S or anywhere around the world, there are reliable navigation apps that can give you an accurate and safe route.
One important thing to remember when choosing the best GPS and truck navigation app for you and your fleet is to make sure it aligns with your dispatch teams.
As many drivers will tell you, there is no more important relationship on the road than with you and your dispatch teams. Both of you need to communicate on ETAs and any problems that may back up delivery times.
And the apps we mentioned above are great because they are frequently updated with correct maps and routes – and if you can trust your GPS, then your dispatcher has a peace of mind that you are on the quickest and safest route possible.
Overall, having a GPS with you by your side is essential to your success as a driver. Time is money on the road and if you can get to your location safe and on-time, the more time you have to spend with your family.