If you're looking to make money with Sprinter van or cargo van jobs, you've probably noticed that it's not exactly easy to find work. Many popular load boards are designed with freight and semi-truckers in mind, and few—if any—post cargo van loads.
But fret not! There are ways and workarounds to make money. Here are the 3 best ways to find cargo van driving jobs.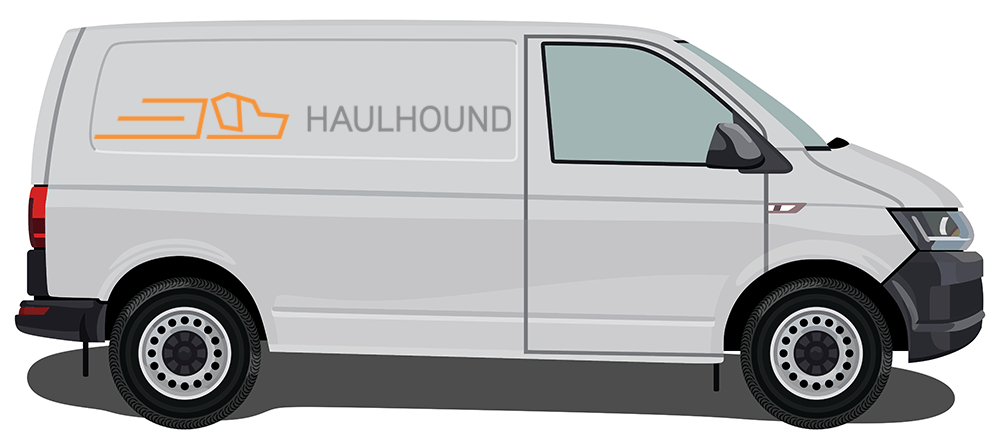 Sign with a Cargo Van Expediting Company
Cargo van expedite companies focus on moving small loads quickly, usually providing their shippers overnight or same-day delivery, with many offering 24 hour service for pick-up and drop-off. You may also find these companies listing their services as "emergency freight" on an expedited load board. Most expedited cargo van loads are local or regional deliveries.
Some expediters pay a percentage of load revenue while others pay per mile. Whereas many full freight truckers make an average of $0.40 per mile, cargo van loads can pay as much as $1 to $2 or more per mile. However, these loads usually involve significant deadhead and may require you to be on-call at odd hours, so make sure to plan your routes and loads accordingly. Drivers familiar with cargo van jobs know which offers to pass on, so don't sell yourself short. If a job will put you in a bad spot to get a load home, it may not be worth it.
Remember that expediting companies expect you will have capacity for 2-3 palettes. Make sure your cargo or Sprinter van jobs match your carrying capacity before signing with an expediter.
Courier Work as a Cargo Van Job
A lot of drivers try to pivot and focus on local cargo van delivery as a courier. These are essentially the "messenger boys" of the modern era. Even in cities like Chicago and New York, shippers are often choosing vehicles over bike deliveries.
Courier jobs can be bit more of an errand boy gig compared to those you'd find with an expediting company. In addition to working with suppliers, manufacturers, and wholesalers, you may be working with lawyers, real estate agents, notaries, and other businesses that need paperwork delivered immediately. Small retail businesses are another common customer, particularly when they need help bringing products from a wholesaler's warehouse or a big box store like Costco.
However, some drivers find the headache is simply not worth it, particularly in heavily trafficked cities. Rushing to maneuver a van in a busy city is an accident waiting to happen, and you're always at odds with meter maids or impossible parking all while under strict deadlines–hence the appeal of the small, portable bicycles in the first place. The pay is usually quite variable, too.
That being said, up-and-coming suburban areas are increasingly relying on courier vans to provide same-day or even same-hour deliveries. If you are able to get signed with a company like Courier Express or Courier Broker, this may be a decent option for you. You can also check on Indeed.com to find courier-based logistics companies which are currently hiring, many of which are also traditional expediters. Just make sure to do the math on your cargo van delivery rates and expenses to ensure you won't be running at a loss.
Market Yourself & Get Your Cargo Van Loaded
The ultimate trick to finding success with cargo or Sprinter van jobs is to market yourself. Don't expect to find cargo van loads for free on traditional loadboards—they are far and few between.
Instead, treat your van as a sole proprietorship and market yourself as much as possible. List your business in classified ads. Start a website for free using a service like Wix.com. Always carry business cards that explain what you do and how to contact you. Approach small manufacturers in your area and offer on-demand delivery service whenever they need it. Go to trade shows and find start-ups who may need an outsourced cargo fleet.
You can also offer services moving furniture or hauling junk. You can find these loads through Craigslist, or you can brand yourself as a junk hauler in your own free Craigslist ads. Some cargo van jobs can be acquired by partnering with a local Goodwill or Salvation Army. These companies frequently send vans out to collect donation items left on the curbside of homes on specific days of the year.
×


Your ad could be here.
Contact us for more info.