As of January 2017, the "freight recession" is officially over. The 18-month lull in freight movement was the result of a fall in international oil prices that caused both volume and rates of dry van loads to slow. With DAT reporting that the dry van freight market is on the rebound, truckers are looking for a way to get back in on the action as rates continue to rise.
Here's the rundown on the dry van industry today.
Types of Dry Van Freight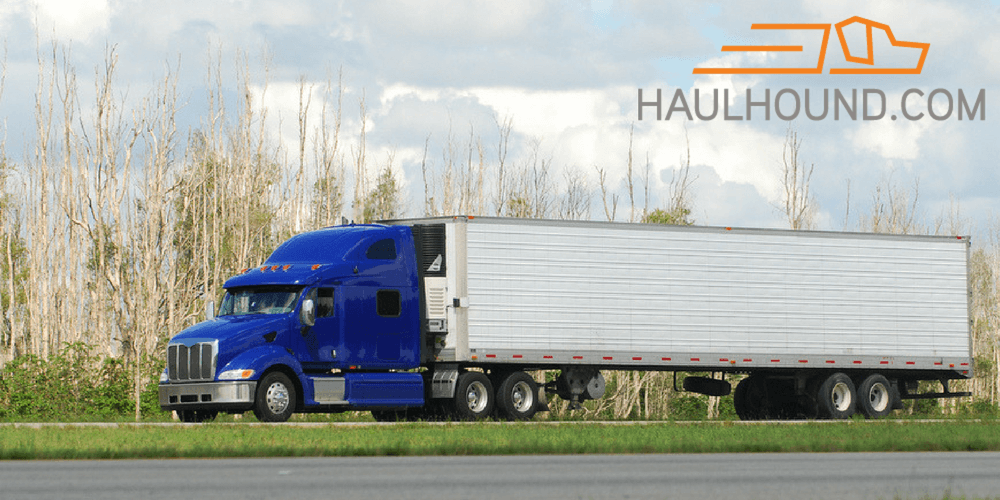 Dry vans are used for everything that doesn't specifically require a reefer or a flatbed. In fact, most cargo on the road is being transported by dry van freight. Your typical dry van loads consist of non-perishable food items, clothing, automotive parts, consumer goods and electronics, and cleaning supplies. Just imagine any time you go to a big box retail store—those items got there somehow, and it was most likely by dry van.
Dry Van Shipping Rates
These loads can be surprisingly inexpensive to ship. A dry van can haul as much as 45,000 lbs, making them an efficient and versatile option for all companies. Even if a small business cannot physically fill the truck to capacity, they can split the space with other companies and pay fair dry van shipping rates.
For shippers, a dry van is one of the most cost-effective ways to ship products both regionally and across the country. Even with an LTL (less-than-truckload) shipment, some carriers offer coast-to-coast shipping of 1,000 lbs freight for as low as $500.
Dry Van Load Options for Truckers
Since many shippers repeat loads on a regular interval, dedicated dry van loads are common. These simply mean that a trucker will run a consistent route that allows them to be home on a predictable schedule.
Dry van loads in California tend to be the most likely to become recurring due to the state's large GDP and busy Pacific ports, but the number of dry van loads in Texas is also quite high. These states tend to provide good opportunities consistently, allowing truckers to establish a "home base" for regional trucking routes. In 2015, routes based out of Los Angeles paid an average of $2.34 per mile while those out of Houston paid $1.87, both increases over the previous year. The national contract average in December 2016 was $1.93 per mile, marking the first year-over-year increase in what DAT describes as "a long time."
Some truckers prefer taking dry van loads even though the pay is slightly less than reefer or flatbed loads. Refrigerated loads can require extra time and/or labor cleaning out the back to prevent cross-contamination. The trailer of a 'reefer' also requires its own fuel supply, oil and battery, making these loads higher maintenance, particularly upon pick-up. Flatbeds, on the other hand, may offer fewer load options depending on the season. They also require more labor securing the load, including applying tarp and bungees.
With competition increasing, now is the time to get into dry van freight hauling to get the best rates. Luckily, there is no shortage of dry van loads to get you started.