How to Broker Truck Loads
It should come as no surprise that many successful freight brokers are former truckers. With their industry experience, owner-operators are ideal candidates to transition into the broker role.
A freight broker must meet certain government requirements, but most of these obligations involve simple paperwork and fees. This includes obtaining a freight brokerage license and a surety bond. Once you have met these conditions, you're ready to make the move from truck driver to broker.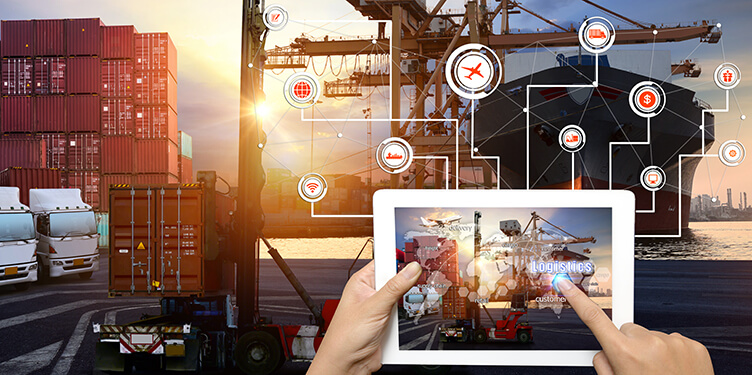 Freight Broker Annual Income

As of 2015, a freight broker's income ranges from $30,000 to $80,000 per year, with an average of $43,960 annually. The industry is experiencing sustainable growth and is expected to continue growing by as much as 10-15% per year. Most freight brokers can expect their income to continuously increase as they gain more years of experience.
Obtaining a freight brokerage license typically costs at least $1,000 per year, but can range as high as $10,000 annually.
This total cost includes $30 for the BOC-3 filing and $300 for operating authority through the Federal Motor Carrier Safety Administration (FMCSA).
How to Get Loads as a Freight Broker

Once you're licensed and bonded, it's time to start making connections. As a trucker, you're ten steps ahead in the game. You understand what both sides need for a successful, mutually beneficial transaction, and you likely already have some industry connections.
Using Loadboards


The number one way new freight brokers develop leads is by signing up for multiple online loadboards, such as HaulHound, DAT, Truckstop.com, and others.

If you're currently a trucker, you're probably already familiar with these loadboards, so you'll have an easier time of maximizing their potential as a freight broker.

Going Above and Beyond: Networking


If you provide excellent customer service and fair pricing, you'll quickly develop rapport with a list of potential repeat clients. You may also receive referrals for your outstanding service, particularly if you offer a cash referral bonus.
Develop a Niche Specialty


You might start to realize you're accepting freight from a lot of similar shippers and manufacturers. You may start to form an advanced knowledge on a certain industry within freight as diverse as fresh produce to plastic scrap. On the carrier side, you might realize you're shipping a lot freight within a certain region and start to focus on trucking companies in the Midwest, for example. The goal is to build a reputation as an expert, which can make customers more likely to choose—and return to—you for their transport needs.

Tapping Your Contacts

Keep a modern-day rolodex of all of your current and past industry associates. As a trucker, you should be saving the company name and phone number of every client you haul.

If you deliver a raw material to a factory, make sure you save that recipient's info—they'll need to ship out their finished product at some point.

You can even make note of businesses you pass on the road that can become a potential cold-call.