Long hours on the road and listening to podcasts go perfectly hand-in-hand. That's why we've compiled our top 3 trucking podcasts available on iTunes and Android Play Store.

But before we get to naming names, let's talk about why these trucking podcasts are so important.
Why Trucking Podcasts are Awesome

Educate
You're never too old or too experienced to learn something new from a good trucking podcast. Sometimes you'll learn about potential laws and regulations that could impact your bottom line. Other times, you'll hear of a new product or service that could make your life easier. You may even hear news on up-and-coming industries and trends that could affect your target markets.
Of course, for new truckers on the scene, there are plenty of archived podcasts dedicated to rookies. These trucking podcasts on iPhone and Android devices offer a wealth of information for anyone new to the industry.
Commiserate

Sometimes non-truckers just don't get it. It can be surprisingly refreshing to sit back and hear someone else verbalize your own thoughts. You'll be happy to learn you're not alone in your fears, worries, annoyances, and stresses, so sit back and commiserate with your fellow truckers.
Community
Truckers are well-known for their unique sense of community. Trucking podcast apps are just another extension of the tight-knit camaraderie that stems from radio and truck stop meetings.
A lot of trucking podcasts are live and allow call-in questions and vent sessions, but even pre-recorded ones usually allow listener input via e-mail or social media.
Entertainment & Comedy

When you just need a laugh, the trucking podcasts iTunes offers can hit the spot. There's just a special brand of humor that can only be conveyed and appreciated by true truckers.
Our Top 3 Trucker Podcasts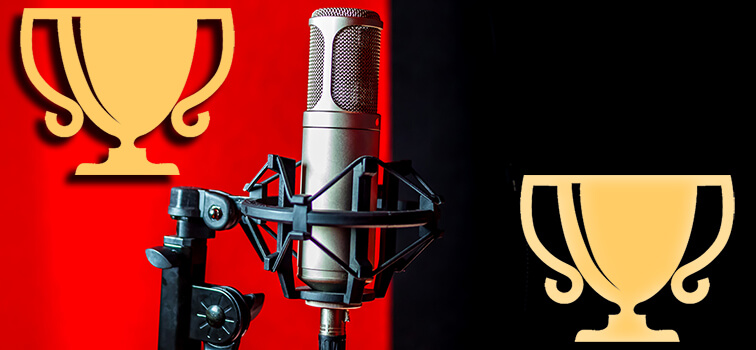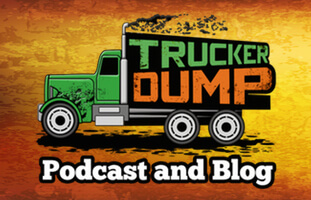 Podcast host Todd McCann has been driving for 20 years, so this man has seen it all. Todd views common trucking issues with an insightful wit that is even appealing to any non-truckers you want to indoctrinate. He has covered everything from product reviews to family life and more.
Todd is a big proponent of trucker health and discusses subjects from combating fatigue to handling diabetes influenced by a Quick-E-Mart diet.
Trucker Dump is also a great podcast discussing the trucker community, from how to improve the overall reputation of truckers to inter-community issues, like the treatment of rookies. Newbies will have plenty to learn from Todd's trucker "Honor Code" and "Stupid Rules that Truckers Tolerate" episodes.
This collective trucking podcast network serves as a studio for a variety of industry experts. Each podcast for Android and iPhone commentates on an important subject, from first-year advice to rates and lanes. There's even a special series dedicated to truck maintenance. Each channel has its own call-in hours for live participation and Q&A sessions.
We love this trucking podcast for its plethora of interviews and commentaries from a variety of truckers. You're always exposed to a new expertise, a new opinion, and a new perspective. Each podcast also includes a Box of Chocolates. You never know what you're gonna get, but it's usually a product, service or tip that you'll wish you'd known about 10 years ago.